Condominium
Surrounded by peace and nature
On the beautiful Discovery Coast, far from the chaos of the city and only 200 meters from the beautiful Mutá Beach, a new lodging concept is born: the condominium Toko Village Vacation Home.

Immersed in a verdant paradise of more than two hectares, Toko Village Vacation Home is a vacation codominium that offers 32 apartments e 3 exclusives villas to families with children or friends groups.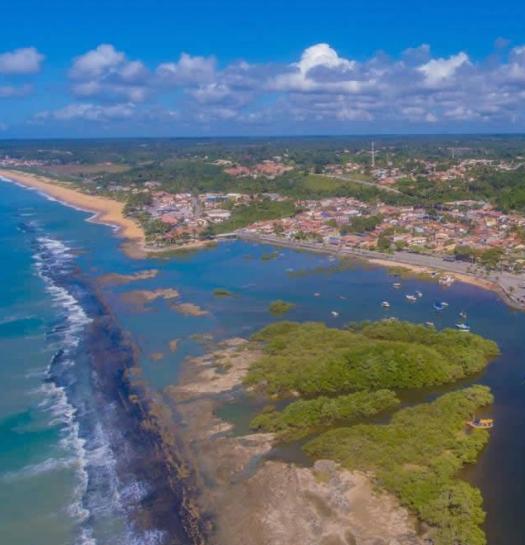 All apartments and villas are furnished and fully equipped with appliances, kitchenware, and bed and bath linen to empower guests and give them the feeling of being at home.

Additionally, every morning, guests can enjoy a delicious breakfast served at the kiosks by the pool and it is included in the fee.

We have also many extra services which can be contracted separately and enjoy the vacation in complet comfort.
The condominium has a big adult pool and a children pool, surrounded by beautiful gardens with a wide variety of plants that create a beautiful scenery.

In an era of social responsibility and care for the planet, the village prefers use of solar energy to provide hot water. In this way, you will find yourself in a pleasant and sustainable environment.

In Toko Village Vacation Home,
you will be welcomed by an atmosphere of peace and tranquility.
We are very proud to have created a paradise that unites the extraordinary beauty of one of the most beautiful beaches in the world with our wonderful gardens where you can walk and observe the animals in harmony with nature, and even take quadricycle or bike excursions to explore the wonders of the region.